Magic Denim In Chaos Therapy
unique collection of upcycled pieces

everything in this collection is hand-made / handcrafted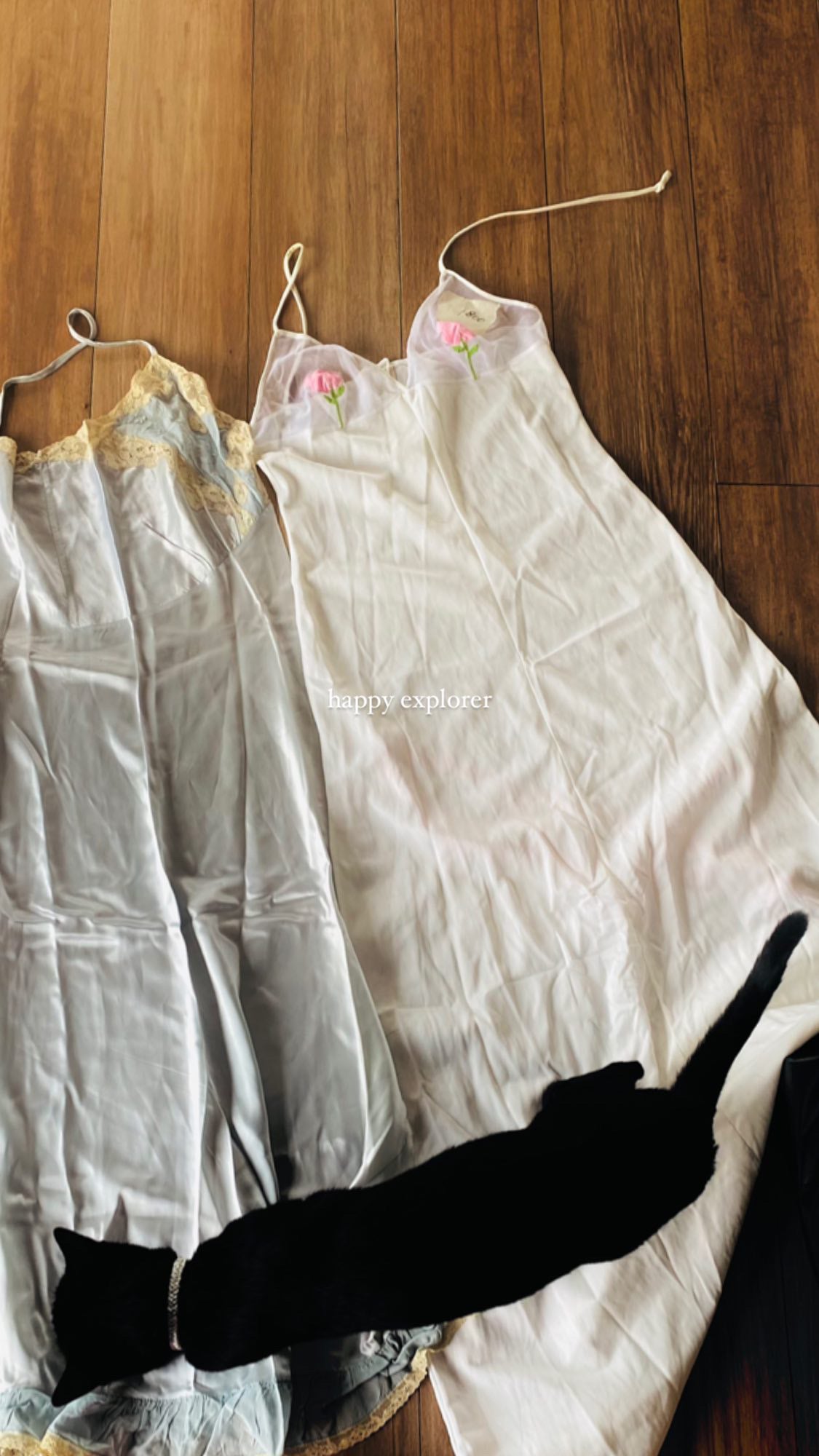 Can you imagine the process of designing and creating this dress was quite a labor of love.
By bringing together two different dresses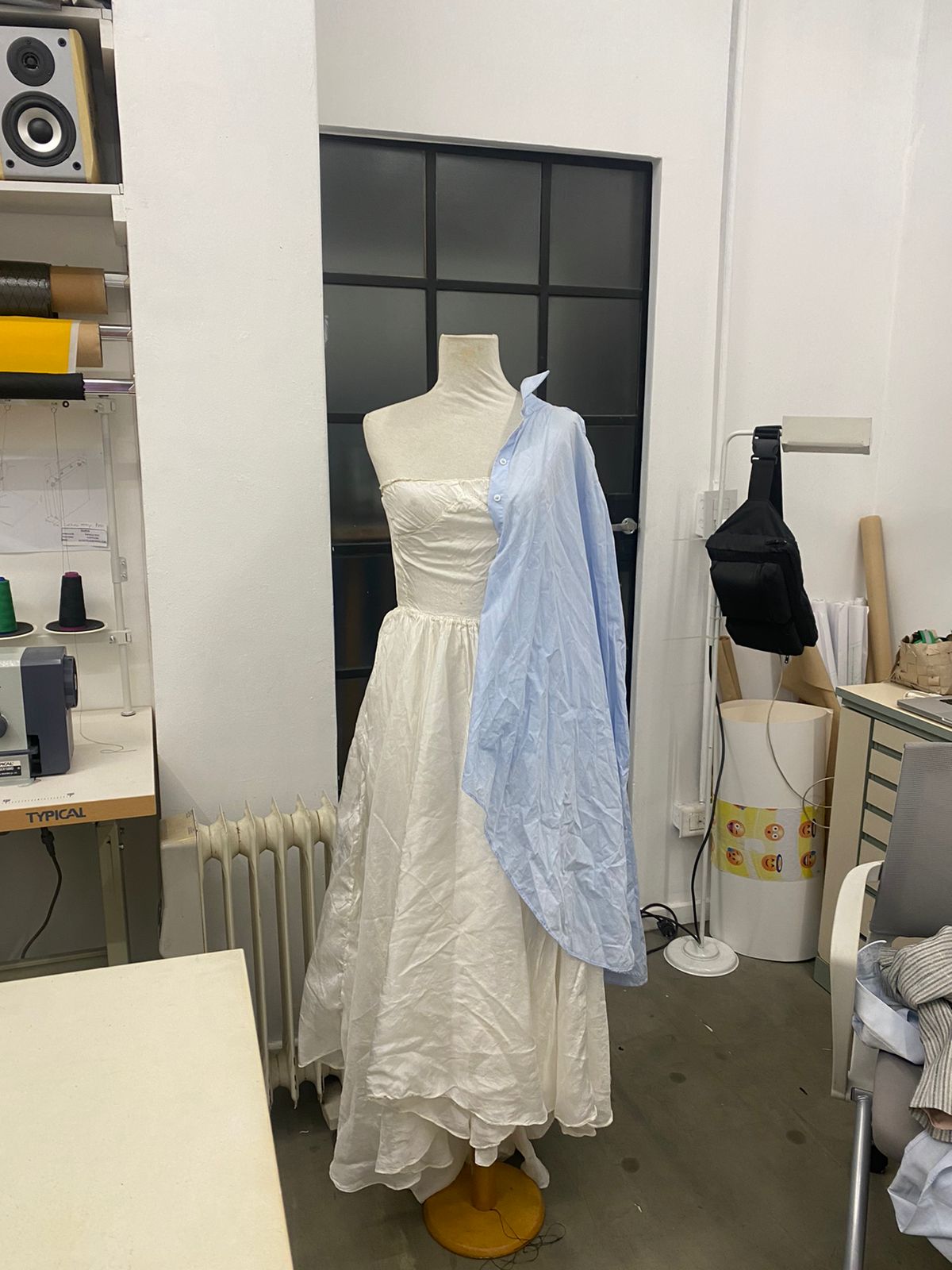 Benefits of Upcycling
Upcycling will make us more intelligent, and better citizens.
I couldn't agree more. Upcycling is not only an environmentally friendly way to reduce waste, but it also encourages creativity and innovation. When we upcycle, we are forced to think outside the box, finding ways to repurpose and transform materials that might have otherwise been discarded.
In doing so, we become more conscious of the resources we consume and the waste we create. We become better citizens by taking responsibility for our actions and the impact they have on the planet and future generations.
Upcycling also encourages us to think critically about the fashion industry and the role it plays in our lives. By choosing to upcycle and buy sustainable fashion, we can take a stand against the fast fashion industry, which is responsible for a significant amount of waste and pollution.
When we upcycle and buy sustainable fashion, we make a statement about our values and beliefs. We become more informed and intelligent as we learn about the impact of our choices and the importance of responsible consumption.
In short, upcycling is not just a way to reduce waste, but it's also a way to become better citizens, leading to a more environmentally conscious and sustainable future for all of us.
HISTORY
 Hi! My name is Nana and I am Alenkie's founder. 
Alenkie was born because of my constant concern about global warming. I started drawing when I was a child, when I lived in Armenia. I'm vegan and I believe that in Slow Fashion I found a creative way for my passion and for my style of life: to give my contribution for a better world.
What about the name? Is inspired by the legend of Alenkie from the story of The Scarlet Flower (original version of Beauty and the Beast). This is a russian story and the name ALENKIE was the name of the flower that Nastenka (main character) saw in her dreams. 
The idea was to create a fashion brand that is truly sustainable and based on working with upcycled vintage goods,100% organic fabrics and recycled materials… and it was totally possible!
My perspective and multicultural background form the backbone of the Alenkie brand. I have been exposed to a diverse array of cultural influences, which I seamlessly integrate into my designs. My passion for sustainable fashion began at a young age when my mother and grandmother made me clothes from napkins and old towels with beautiful patches and hand-painting. I have been driven to create fashion that is both beautiful and eco-friendly ever since I became a vegan.
Through Alenkie, I have reimagined fashion through the lens of repurposed and upcycled materials, blending unique cultural styles and techniques to create one-of-a-kind designs that tell the story of my heritage and the environment. My designs are inspired by my love for nature. Every tree, every non-human animal, and every material is an inspiration for me, and I believe in creating pieces that will stand the test of time and become lifelong treasures. My mission with Alenkie is to change the way fashion is made by encouraging sustainability and promoting eco-friendliness. Overall, my passion translates into every design I create for Alenkie. 
I'm thrilled to share that Alenkie has been featured in some of the most popular fashion publications worldwide, including British Vogue, Glamour, Elle both national and international press and I couldn't be prouder.
For a more sustainable fashion it is important to end the fast fashion. It is unimaginable the exploitation of natural resources that are used for their productions. Quantities of clothes are bought by people who do not think about what is behind each garment. The concept of "Quality over Quantity" is something that should be present in every aspect of our lives (especially in material things). 
The only sure thing about Fast Fashion is the consequences it will have on the health, on the planet and on the lives of all its workers (because it is important to stress that it does not respect human rights in terms of labour exploitation).
It's very important to know how, when, where and by whom the things we buy were created, so we try to be as transparent as possible about our garments and provide as much information as possible. I believe that the more we know about sustainable fashion, the easier it is for people to get on board and understand where they have to buy or what they have to change.
And for the future, is now that we need to raise awareness. As a company, we can make a big change in terms of a more ecological production and be a great example for other brands, but as a customer you have the power to choose what you buy and to be concerned about where it comes from. If you do this, companies will do it too.