Alenkie
Regular price
$700.00 USD
Regular price
Sale price
$700.00 USD
Unit price
per
Sale
Sold out
Share
Alenkie's one-of-a-kind sustainable upcycled sweatshirt, designed to add a unique and eye-catching touch to your wardrobe. Made with a patchwork of big, bold prints, this sweatshirt is sure to turn heads wherever you go.
With three sleeves to choose from, you can mix and match to create your own unique style. Plus, the back side of this sweatshirt is already wearable as a front, giving you even more options for creating your own look.
The oversized print of the lucky cat The Maneki-Neko is simply stunning, making it a must-have for anyone who loves to make a statement with their fashion choices. you've probably seen the small maneki-neko ornament waving at you. Also known as the welcoming cat, lucky cat, money cat, happy cat, and beckoning cat, the maneki-neko figurine is believed to bring good fortune to businesses. Today, the kitsch cat is now recognizable all over the world, but the iconic lucky charm dates back to the 17th century and has a fascinating backstory...
Whether you wear a size small, medium or large, this sweatshirt is designed to fit you perfectly.
Made with upcycled materials, this sweatshirt is not only stylish but also handcrafted. Each piece of this product is carefully handmade by me and transform high-quality vintage materials into a modern and stylish garment.
WASHING INSTRUCTIONS
Before you turn on that washing machine! Here are some tips you must know for all the articles:
First of all, save water. Wash them only if it's strictly necessary
We recommend wash the item with hands
Wash inside out
Use cold water
Dry in the shade
Product Care: Hand Wash
Composition: 100% Upcycled Cotton
Made in ARGENTINA
Size chart
View full details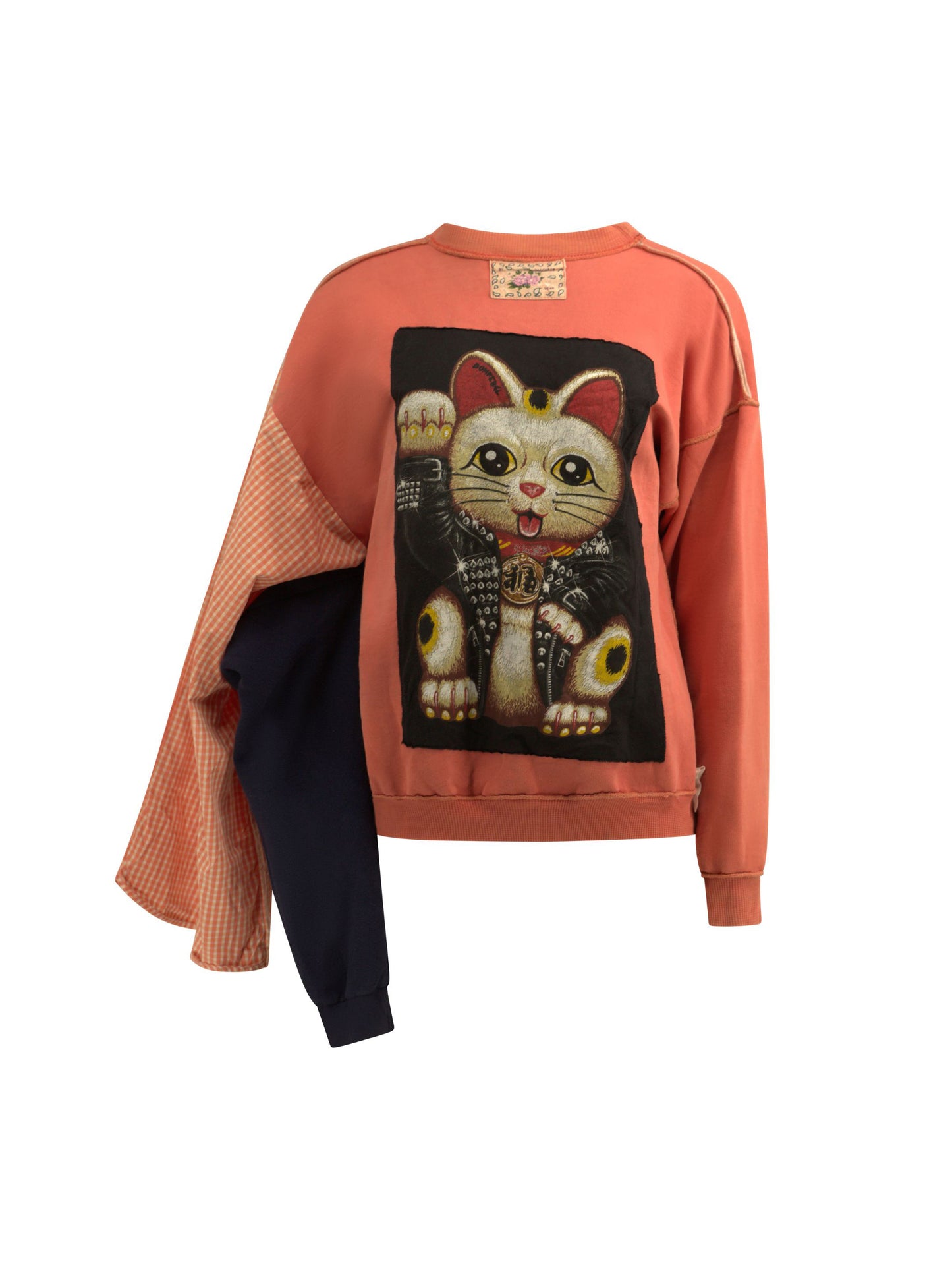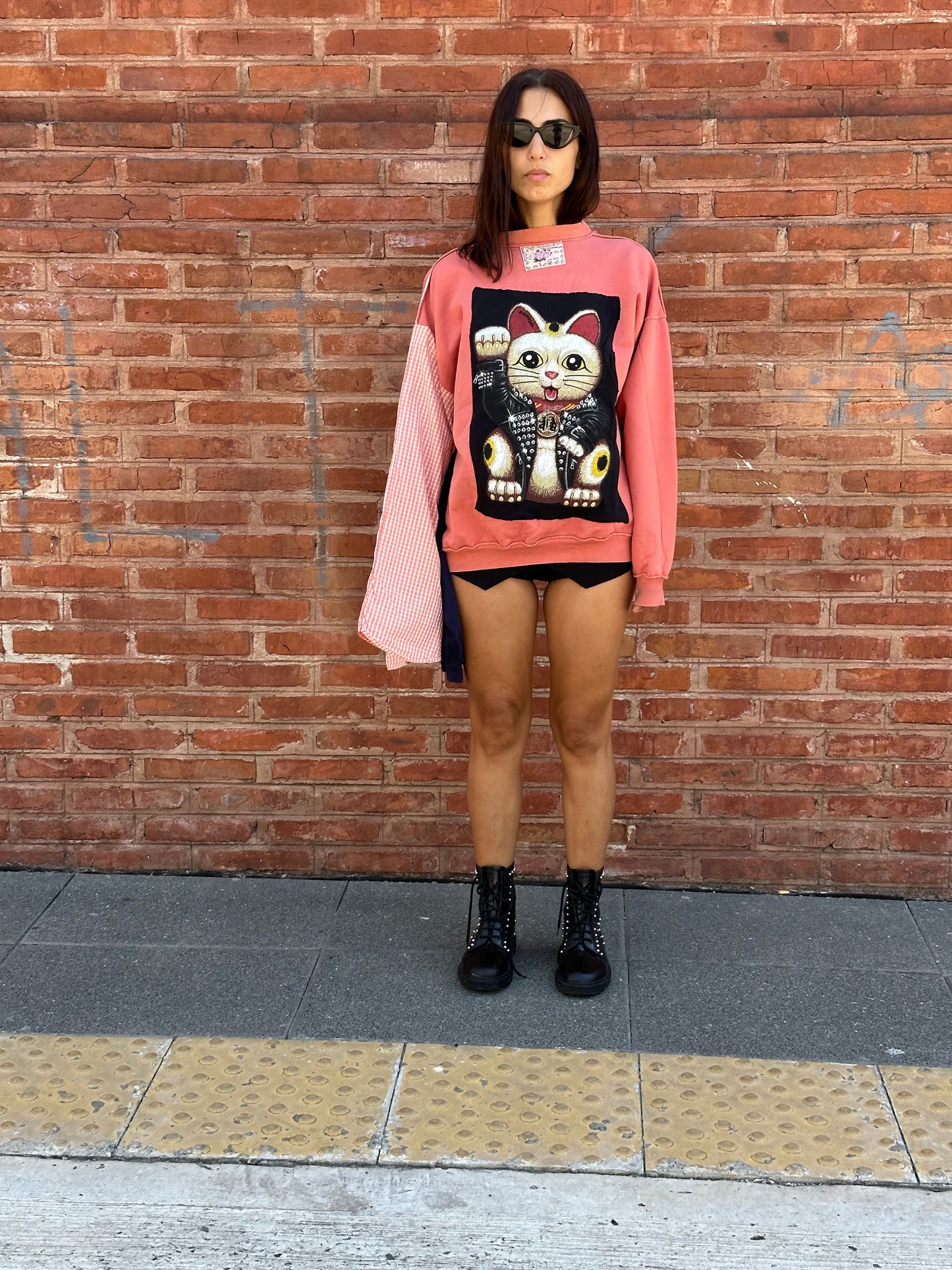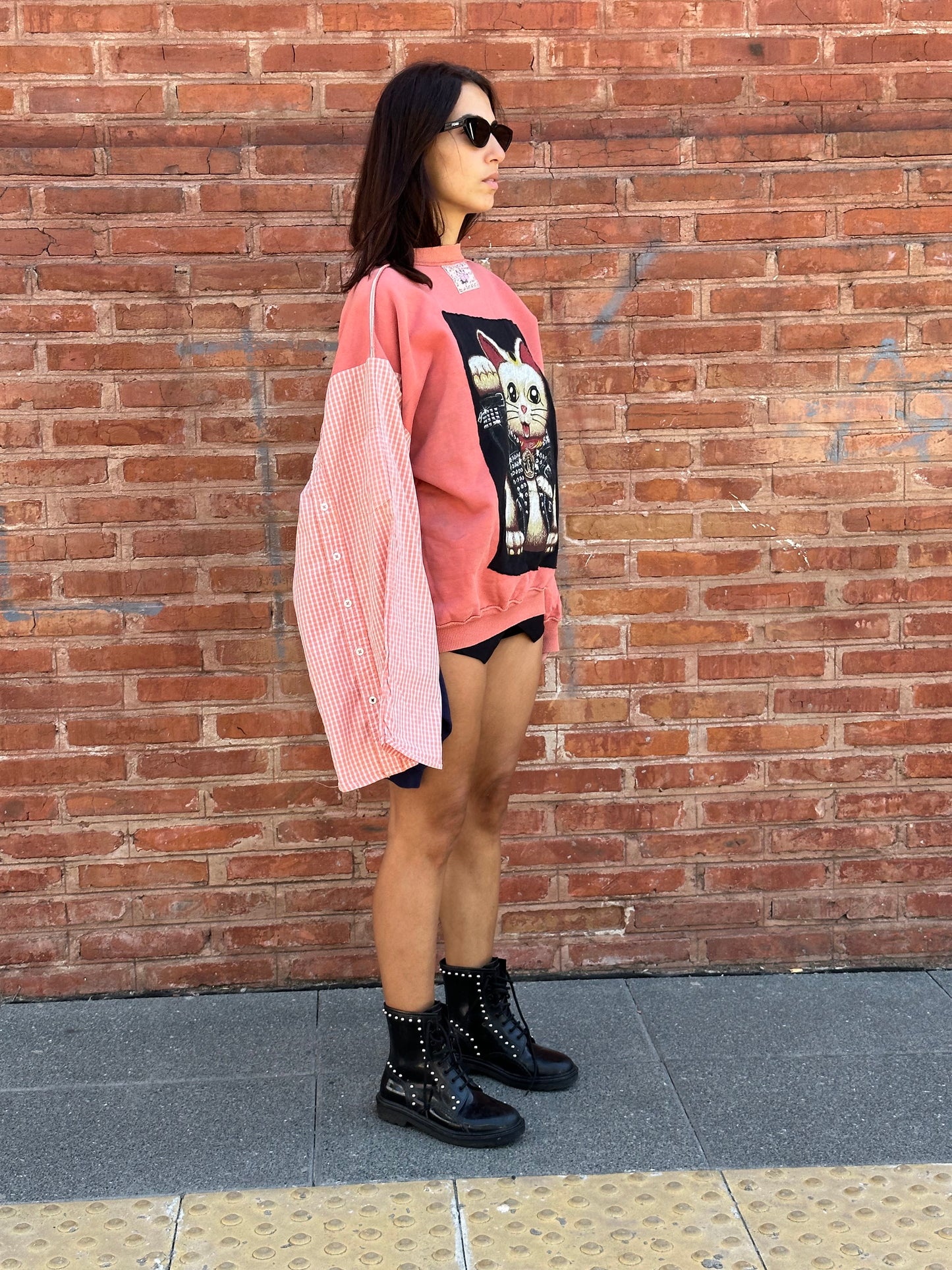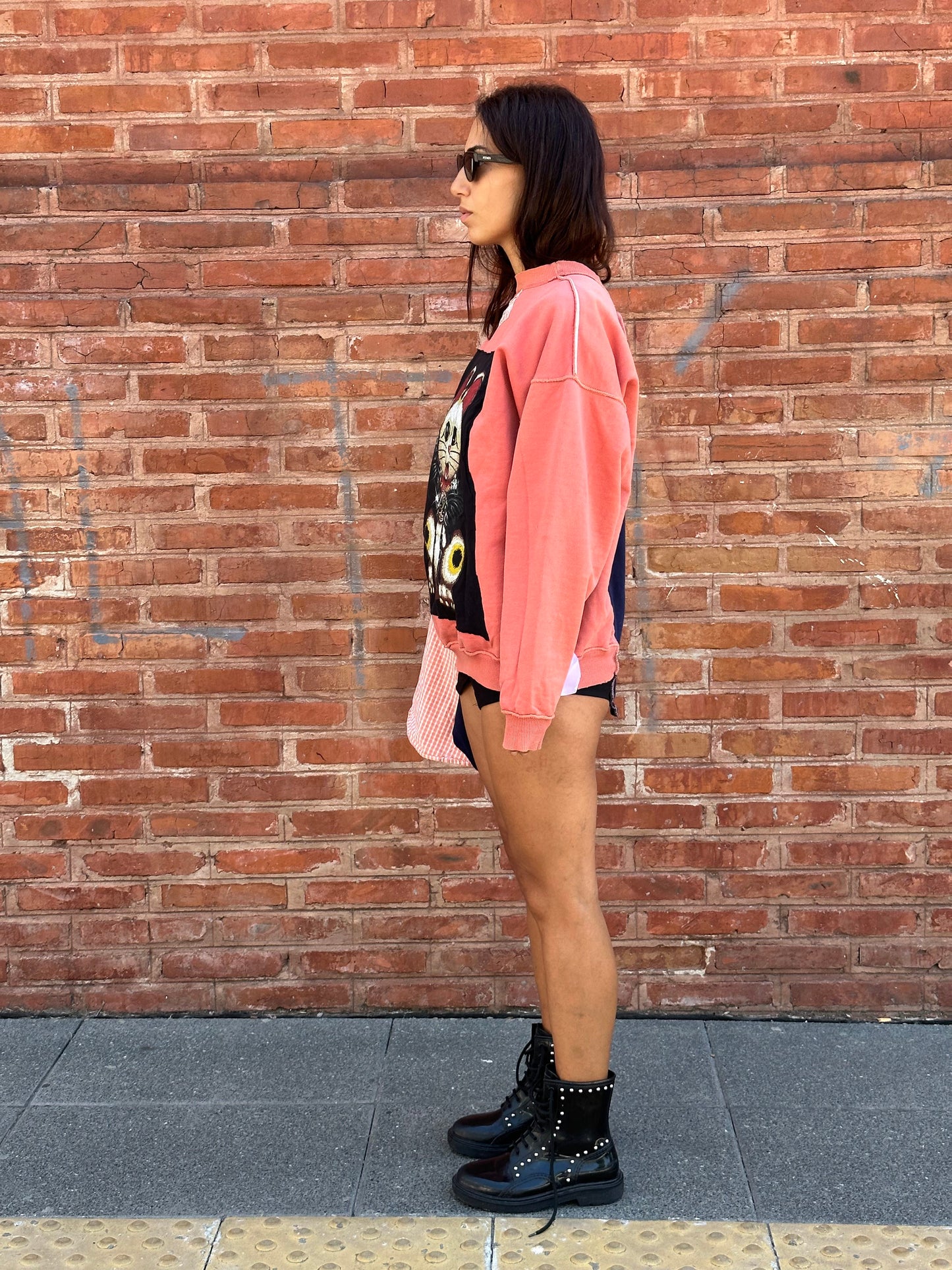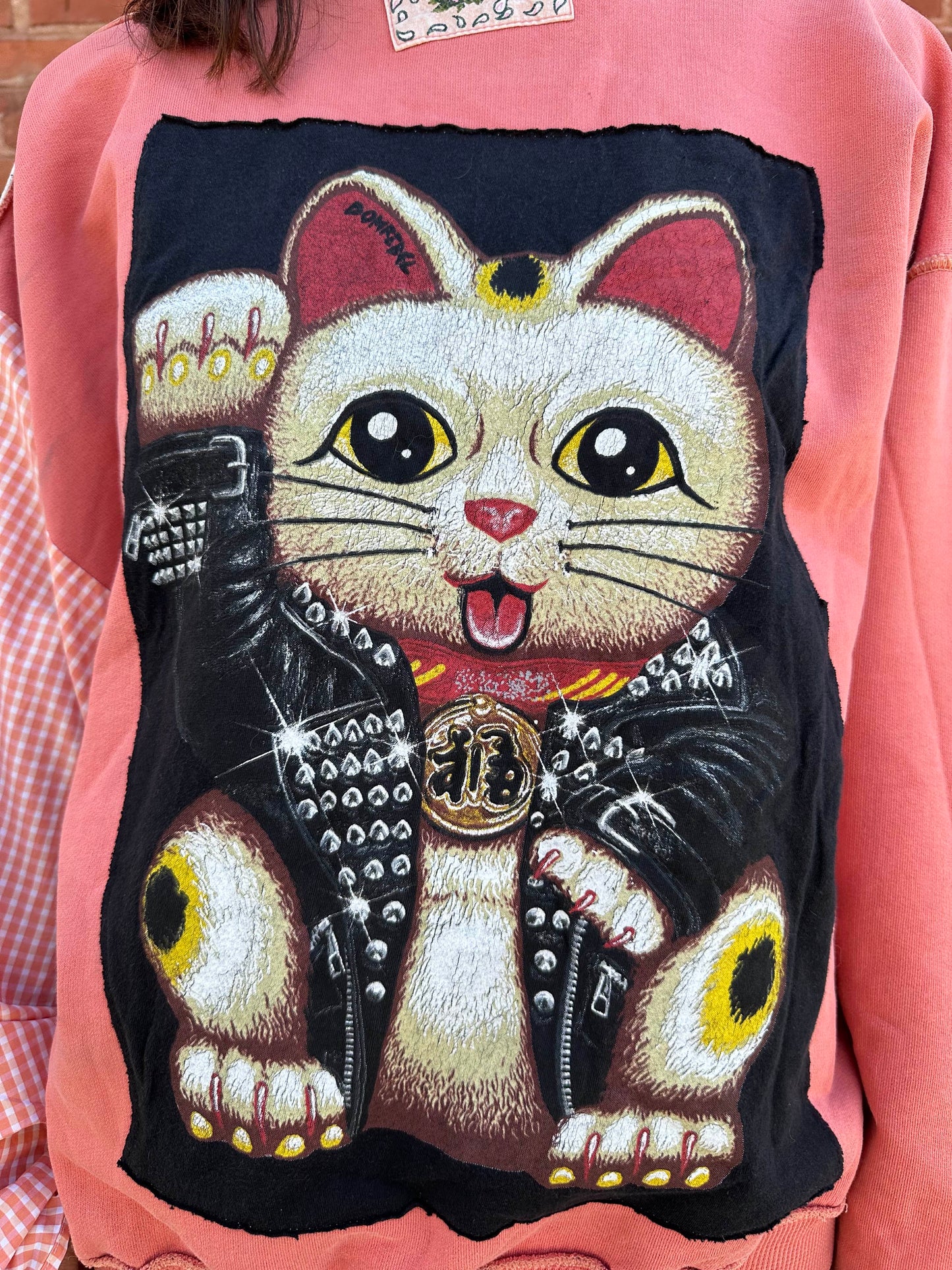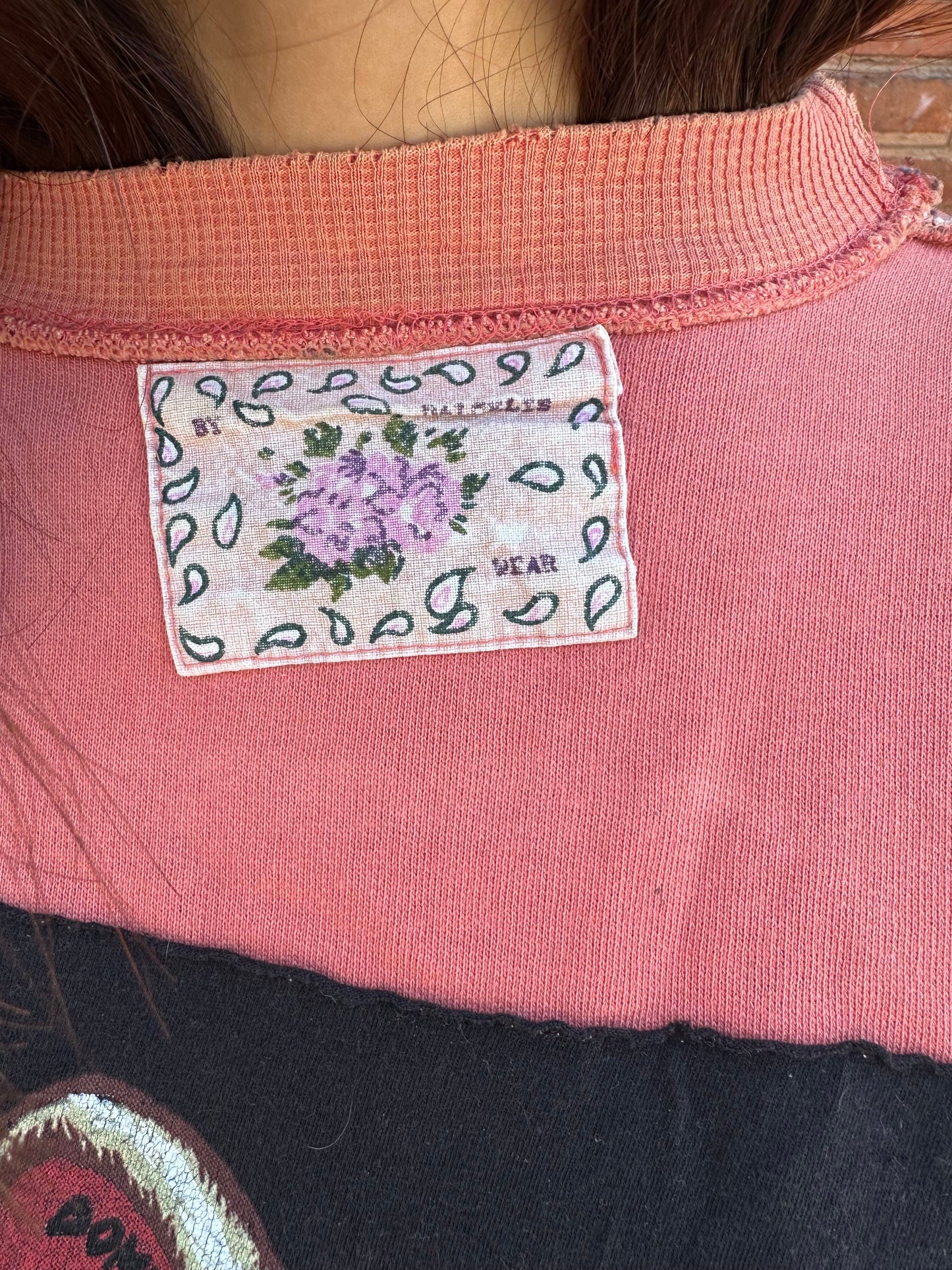 Share information about this garment's materials or features.

Include information about its feel or performance.
Provide advice on garment storage or care.

Consider adding an image to this column for more visual interest.
Give laundering instructions including water temperature and recommended drying method.

Consider adding an image to this column for more visual interest.
Introduce a set of collections that give your customers different ways to browse your products.
List your shipping policy
Share your domestic shipping prices

Share your international shipping prices