Alenkie
Regular price
$500.00 USD
Regular price
Sale price
$500.00 USD
Unit price
per
Sale
Sold out
Share
Introducing the Alenkie Repurposed Dress x Christian Dior  (S-L)
Elevate your fashion game with this stunning masterpiece that combines artistry and sustainability in one exceptional garment. The Alenkie dress is a true testament to creativity, featuring two different pieces seamlessly blended together, adorned with intricate hand drawings and patches.
 Unique Design: This dress showcases a mesmerizing fusion of elegance and edginess. The half white and half silver design creates a captivating contrast that demands attention wherever you go. With its avant-garde aesthetic, it's the perfect choice for fashion-forward individuals who dare to be different.
Hand Drawings and Patches: Immerse yourself in the beauty of handcrafted details. Each Alenkie dress is adorned with carefully hand-drawn elements and carefully selected patches, creating a bespoke look that's truly one-of-a-kind.
Versatile Styling: Embrace your individuality and experiment with different looks. The Alenkie dress offers you the flexibility to wear it in two distinct ways. Whether you prefer the white or silver side, each showcases its own unique charm and style. Make a bold statement by switching sides and let your creativity shine through.
Sheer Elegance: The Alenkie dress features a subtle transparency on one side, adding a touch of allure and mystique. The delicate balance between revealing and concealing creates a captivating visual effect, leaving a lasting impression wherever you grace with your presence.
Sustainable Fashion: All what you see here is a pure sustainable mode of living and making fashion without compromising on style.
Limited Edition: I make 1 OFF wearable art.
MADE IN ARGENTINA
Size chart
View full details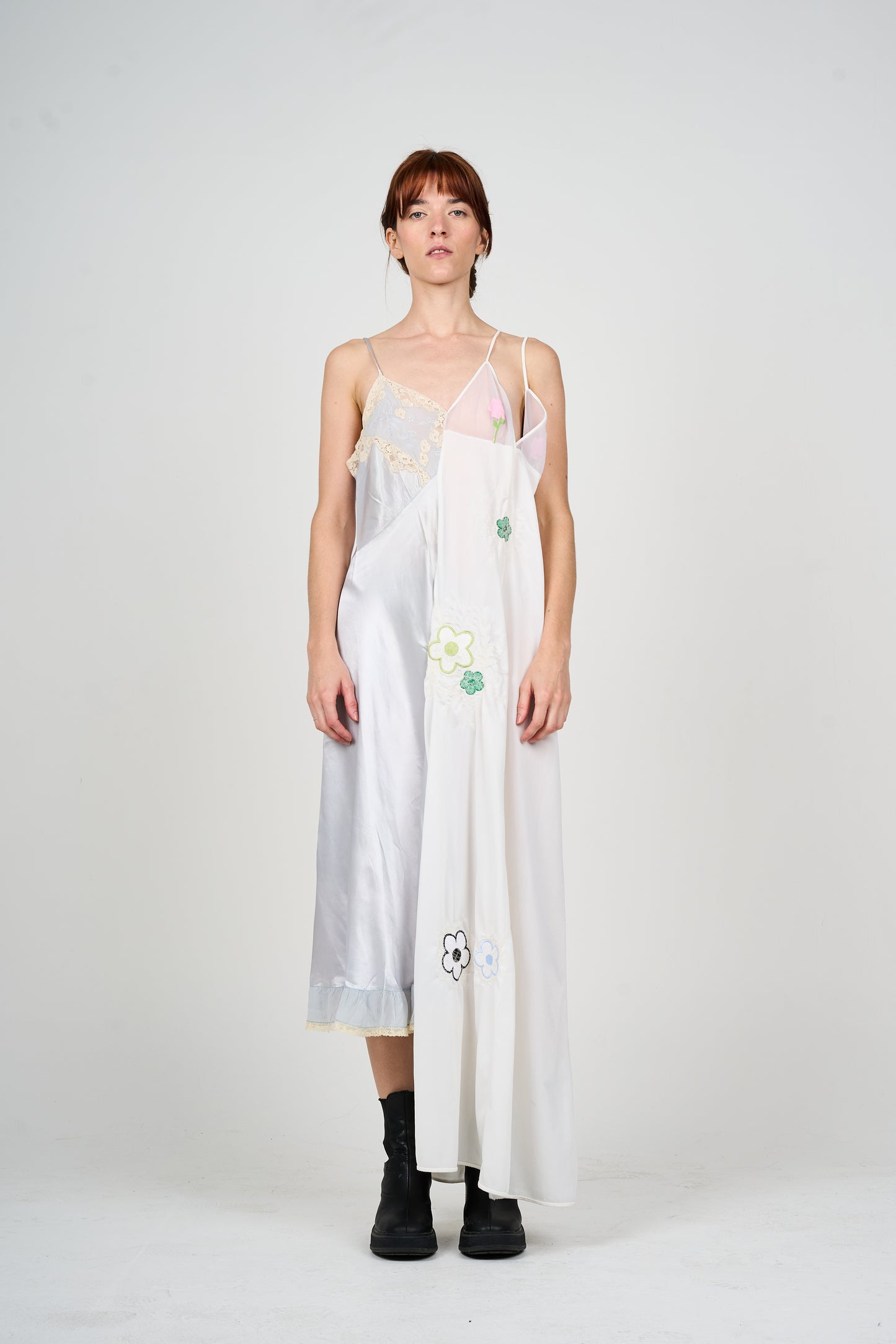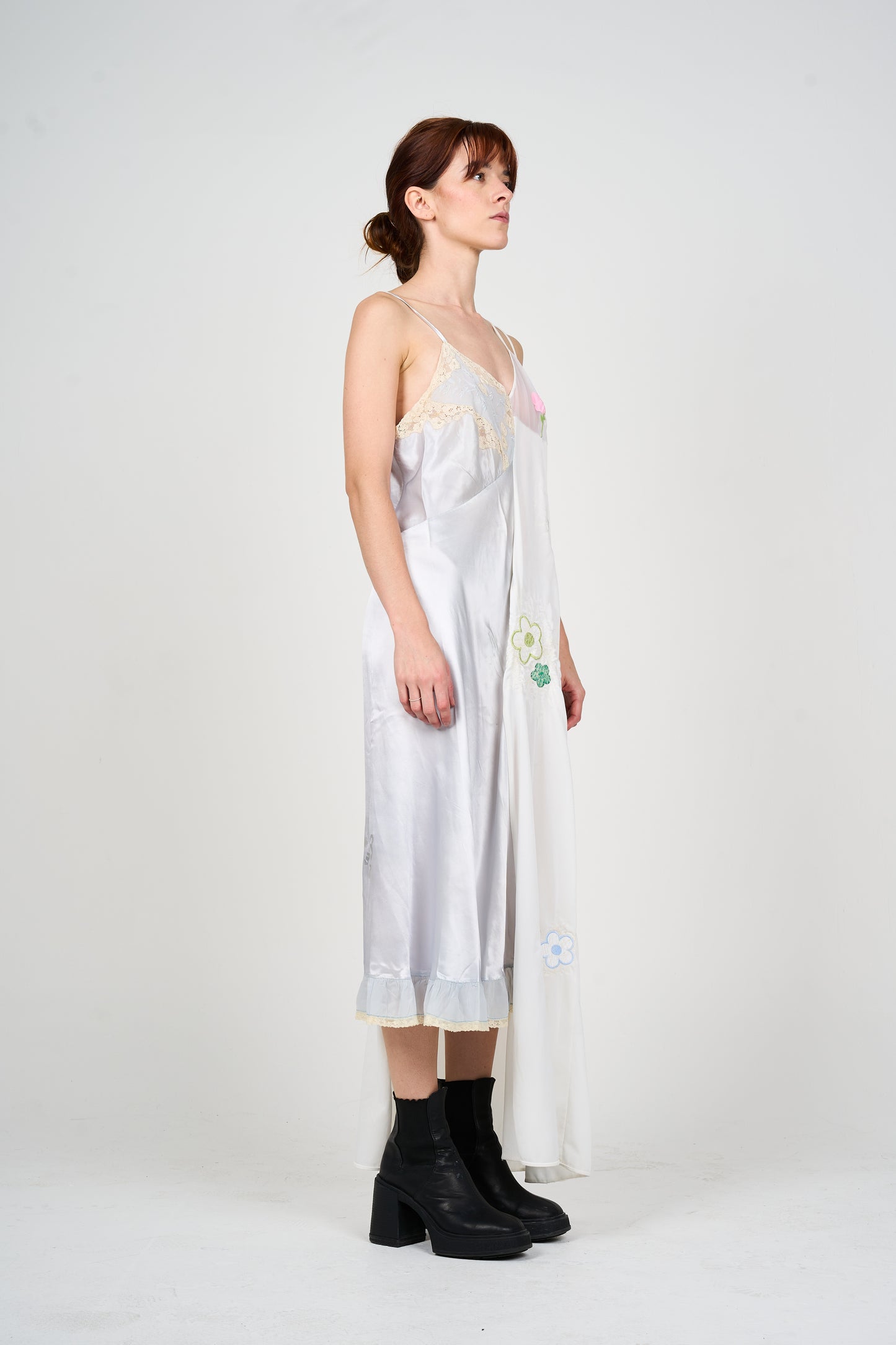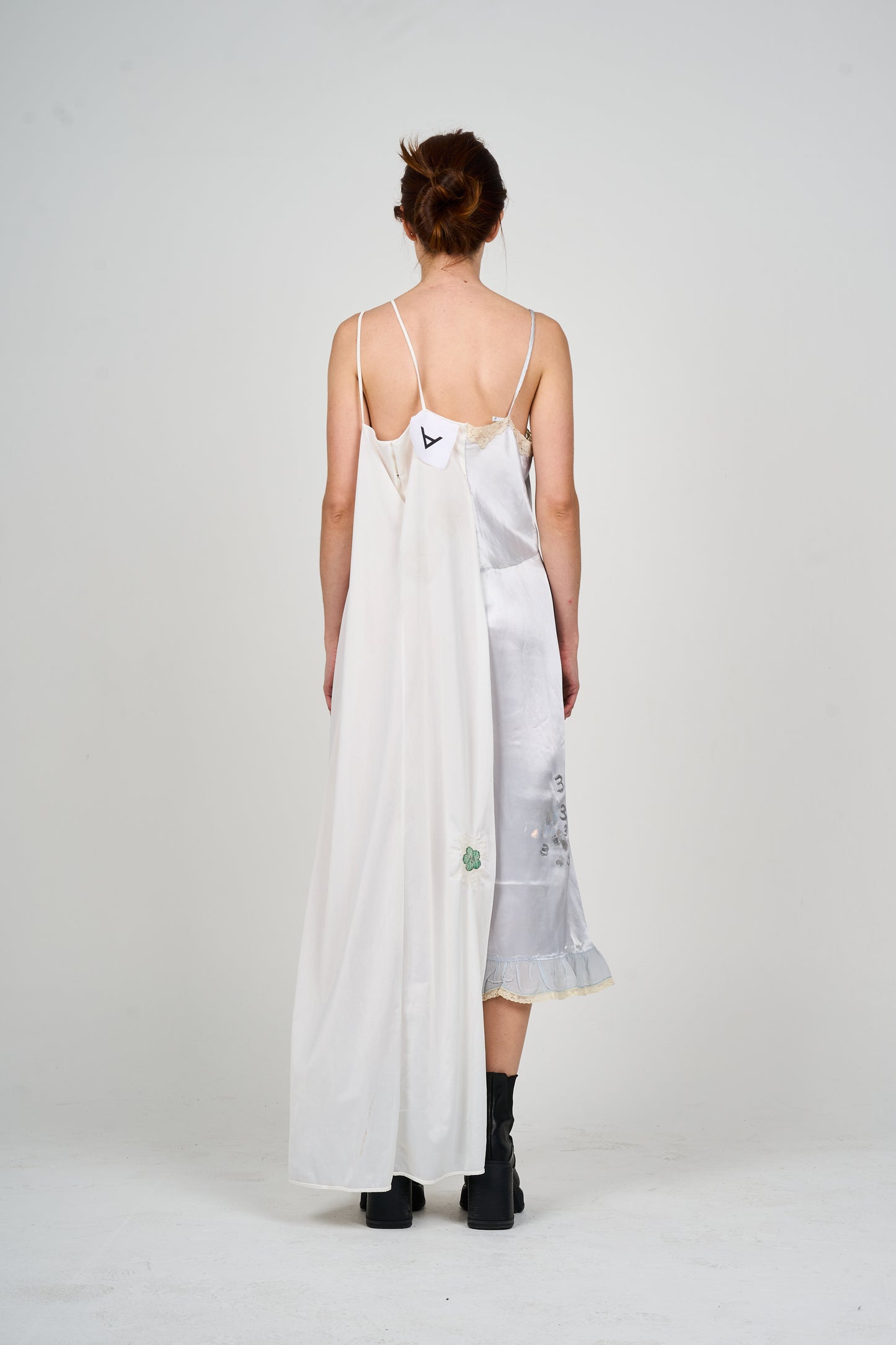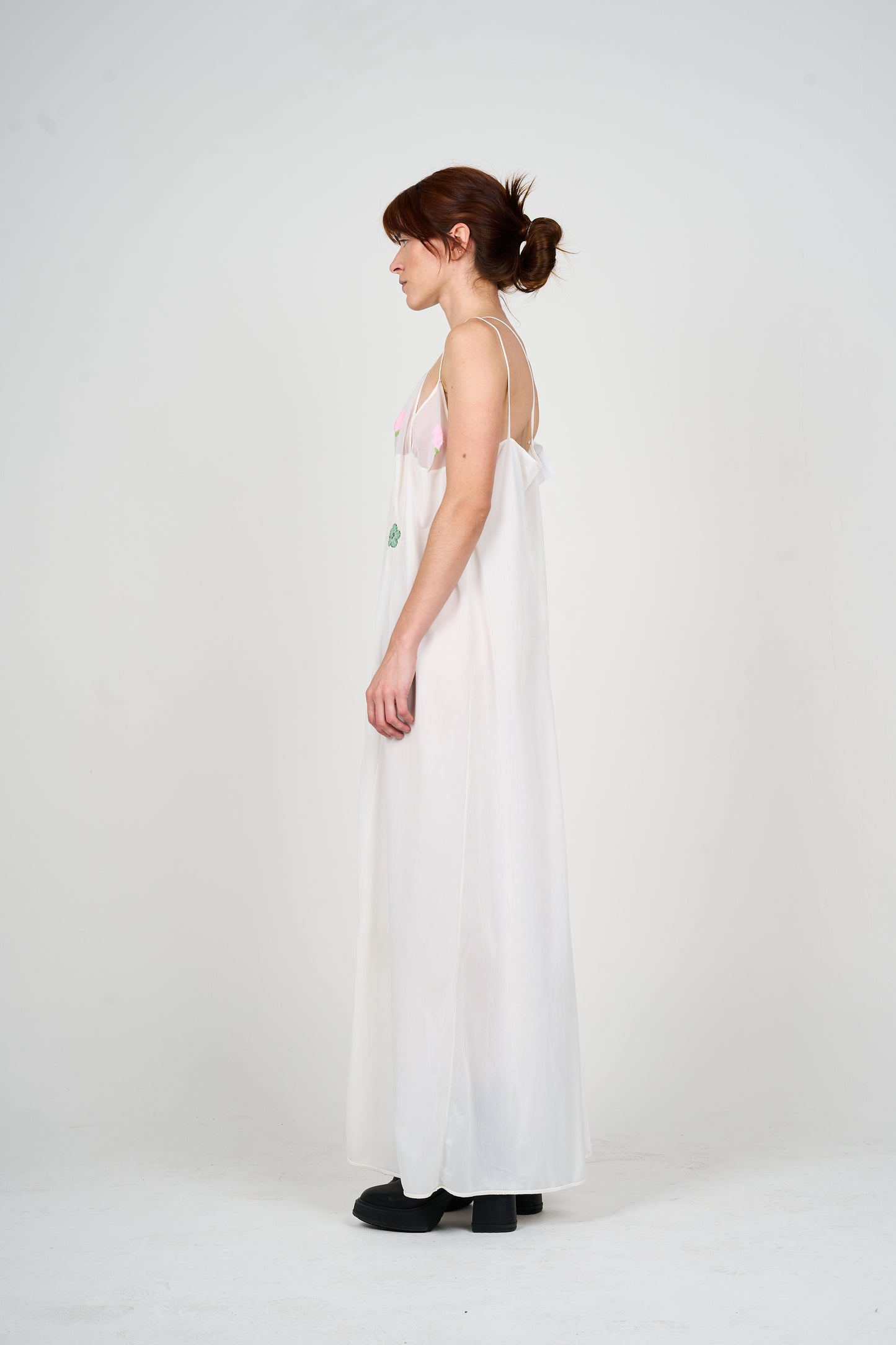 Share information about this garment's materials or features.

Include information about its feel or performance.
Provide advice on garment storage or care.

Consider adding an image to this column for more visual interest.
Give laundering instructions including water temperature and recommended drying method.

Consider adding an image to this column for more visual interest.
Introduce a set of collections that give your customers different ways to browse your products.
List your shipping policy
Share your domestic shipping prices

Share your international shipping prices